Hope you're splendid.
It's been absolutely fascinating mentoring so many billionaires for the past two decades.
I must share: they are not of a different universe than you nor do they possess talents you don't have.
Not at all.
Many are actually fairly ordinary. And have come from hard backgrounds (sometimes this factor actually serves them well as they have something to prove to the world; which makes them relentless).
The tycoons have just discovered how to operate in extraordinary ways. And when done so over time, the steady daily gains stack into exponential lifetime successes.
In my new book The Everyday Hero Manifesto [published this September] I share a lot about positivity and productivity and spiritual liberty.
I have also (based on so many people asking me to do so) included an entire chapter deconstructing—in deep detail—precisely how financial heavyweights think, work and live. This chapter alone is worth you investing in the book. Seriously.
Yet, for now, I must emphasize that each of my super high-net-worth clients all have one particular habit in common: each has a mentor.
You see:
—even a single conversation with someone whose life you wish you were living can introduce you to a reality that you never considered possible before.
—even a single line of advice could save you from years of suffering and collapse the timeline of your success by decades.
—even 20 minutes observing a superstar in action could activate an entirely neural architecture and an unusually new way of operating that causes you to lead your field. And dominate your game.
In the new book, I write a lot about my mentors. My grade 5 history teacher Cora Greenaway. The co-founder of Apple, Steve Wozniak. My father.
For today, please simply think about how valuable it would be to your primal greatness and most heroic dreams to have someone in your corner. Someone to champion you, to guide you and to help you keep going when you feel like giving up.
Someone who has the experience at life to guide you to x10 your results. Swiftly, elegantly and working less than you've ever worked (because you're working more effectively versus just being busy).
And...please know that...
...If you'd like me to be your mentor so you experience life at the highest level, it would be a genuine honor to help you.
You have the gifts. You carry the talent. Perhaps these blessings just need to be grown and then polished. For you to fulfill the call of greatness destiny has in store for you.
A quick detail...
...A few months ago I went into extreme isolation and recorded the most calibrated and valuable online mentoring program I've ever made. It's based on my #1 worldwide bestseller The Greatness Guide (yet x25 more advanced) and it's constructed so that I coach you over 101 days. So you get dazzling results.
I've put in place a zero questions asked 100% money-back guarantee so there's no risk for you to test The Greatness Guide Method out. I know you'll find it truly world-class.
Registration will close soon so snap up one of the remaining memberships before it's too late.
Claim your membership here before they are gone.
Hope this helps and stay strong, productive and positive in these complex times.
Love + respect,
Robin
P.S. If you'd like to pre-order my new book (and audiobook) The Everyday Hero Manifesto feel free to do so here.
My global publishers are already significantly increasing print runs given the extreme demand for the book. So I recommend you secure your copy today to avoid long waits.
Here's what the cover looks like: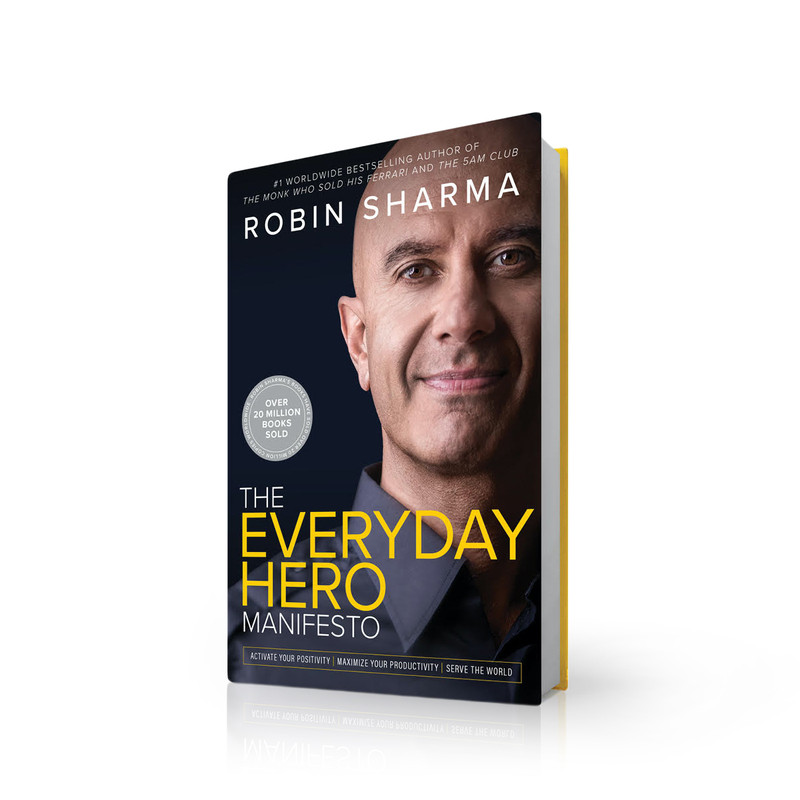 Thanks. Peace.