I'm reading Anne Lamott's book Bird By Bird, a work about writing. "Lose It" by Steven Moses plays and mint tea brews. It's a cold day. Ideal for reading. And thinking.
The book's title comes from a story about her brother, when he was 10.
He'd pushed off writing a school report on birds. Though he had three months to do the work, it was the night before the due date. He was a mess. Completely overwhelmed. You may know the feeling.
Lamott's father, seeing his son's state, walks over, throws an arm around his shoulder and says "Bird by bird Buddy. Just take it bird by bird."
Hmmm. What wonderful advice.
As I enter the short roads of writing my new book, I'm taking each chapter bird by bird.
I'm really tired. This is round #10. I need a long vacation. Or a sabbatical.
I've given all I have to this project. So it's the best thing I've ever done. I can't rest on the success of The 5AM Club. I just can't. I need to make this one better. By far. [You'll be the judge if it's any good; I'll just try my best and please forgive me if I've failed].
So as I complete, I'm taking it...
...Page by page. Paragraph after paragraph. That's how I'll finish the book. It's the only way. To get work done.
And you. As you handcraft your masterwork—your towering Taj Mahal that will uplift a world aching deeply for unusual beauty—you must also take it "bird by bird", to get it finished.
Same for life. It can be gorgeous. And it can be cruel. How can we navigate it so we endure. And advance. And rise?
...hour by hour.
...day by day.
...bird by bird.
Oh. To assist you in maximizing your productivity and accelerating your impact, I'm doing something really special...
...to thank you for all the encouragement around the new book as well as for following my work, I'm giving you complete access to the audiobook of my #1 worldwide bestseller The Greatness Guide. No cost whatsoever.
Get full access to the audiobook here.
Ok. I truly hope this piece helps you do amazing things and release your magic out into the sea of humanity.
You have what it takes. Please get it done...
Last thing for today's message: Many ask me to share the books I'm reading. Here are the ones I'm studying now: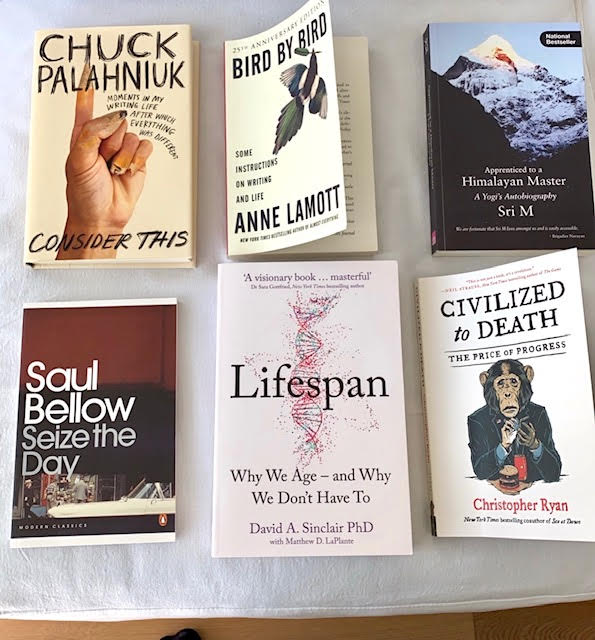 Love + Respect
Robin