Hope you and yours are splendid. After working on my new book for almost a year to the day, the manuscript is done! And I've submitted it to my publisher HarperCollins.
While the process was fresh, I shot a video outlining my creative process and the 5 principles I learned from it. Go ahead and watch it here so you push your own magic into a troubled world in need of more beauty: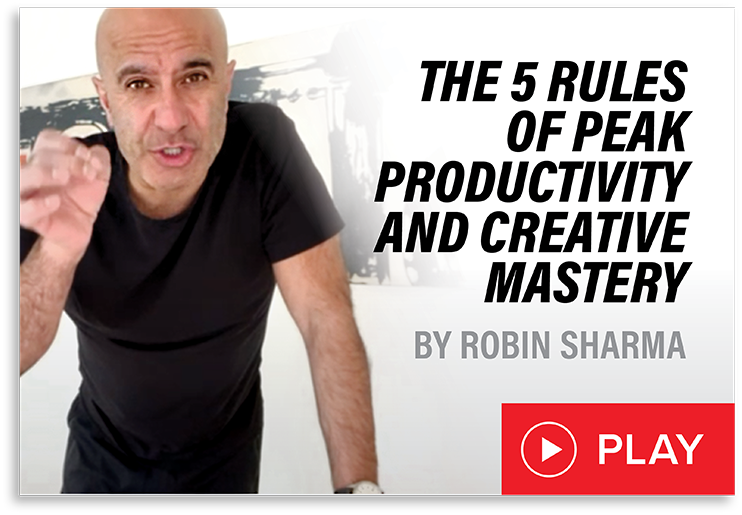 Would you like to have me as your mentor to battleproof your focus, performance and greatness so you experience the single best year of your life yet?
If yes, I have a SUPER special learning program for you at a STUNNING introductory tuition fee...
You've likely read The 5AM Club, currently one of the bestselling books on the planet. Well, based on the overwhelming demand for an advanced online course that went far deeper into the methodology as well as offering all-new insights and strategies to own your mornings so you win your days (substantially increasing your positivity, energy and productivity) I've handcrafted The 5AM Club Method.
It really is an incredibly valuable and life-changing course and you won't believe the tuition fee I'm making it available at to reward learners who take action right now...
...places are VERY limited so snap up one of the memberships for The 5AM Club Method at the special introductory price before they are all gone and you miss this.
Let's make 2021 the greatest year of your life. Yet.
Love + respect,
Robin