The greatest danger of success is that you succeed on someone else's terms. That you do the things others say will make you happy yet fail to accomplish what fills your life end heart with grace, joy and peace.
On a freezing cold nature walk I shot this video that I think will really help you lead and live on the measures of greatness that feel true to you.
It's an important video (I suggest) so watch it now here before my team takes it down and places it in the vault: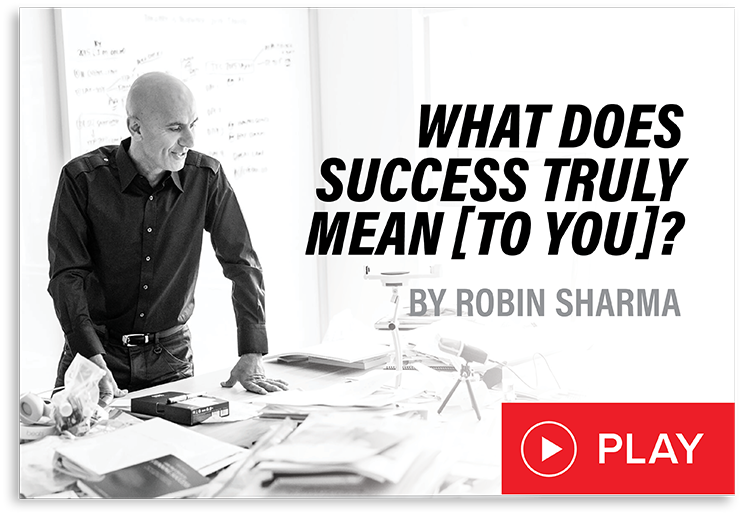 Oh...
If you'd like my help so you absolutely win, prosper and rise in the new year rather than staying in old habits and ways of being, I'd love to be of service to you...
...I've just released an extraordinary new resource that I truly know will cause revolutions of transformation in your work and personal life in 2021.
Today is a splendid time to start The Mother of ALL Habits, so that every other good habit gets pulled up with it.
You've likely read The 5AM Club, currently one of the bestselling books on the planet. Well, based on the overwhelming demand for an advanced online course that went far deeper into the methodology as well as offering all-new insights and strategies to own your mornings so you win your days (substantially increasing your positivity, energy and productivity) I've handcrafted The 5AM Club Method.
It really is an incredibly valuable and life-changing course and you won't believe the tuition fee I'm making it available at to reward learners who take action right now...
...places are VERY limited so snap up one of the memberships for The 5AM Club Method at the special introductory price before they are all gone and you miss this.
Let's make 2021 the greatest year of your life. Yet.
Love + respect
Robin