The best leaders, revolutionaries and movement-makers came from a place of heightened and unusual inspiration.
Their genius was less about the ability to execute on the dream and more about their capacity to create the dream. [They then found followers who enrolled in their mighty mission and made the vision real].
Yet here's the real point I wish to make for you...
...you can't inspire others if you are feeling uninspired.
I know that seems like an obvious statement. And I'm sorry if it seems trite. Yet I don't think it is.
I don't believe in titles much. Yet if there's one I'd want it's CIO: Chief Inspiration Officer.
The job of a world-class leader and history-creators is to electrify their teammates around a singular purpose that makes them step into their heroic potential. One that makes them bigger than they were before you shared it with them.
The calling of the servant hero [and outright legend] is to capture the minds/hearts and souls of those who believe in them. And then push them to realize amazing feats...
...while you all upgrade the world.
Yet you really can't uplift others if your own enthusiasm to serve society has been downgraded.
I take my inspiration very, very seriously.
I generally avoid the news, people who make me feel bad and places that are free of magic.
Instead, I seek out that which lifts my energy, boosts my creativity and fuels the inner fire that I sense is my essence.
...I'll leave for a week to stay in a sparse cottage in some impossible-to-find village that sits by the sea.
Here's a pic from a recent trip: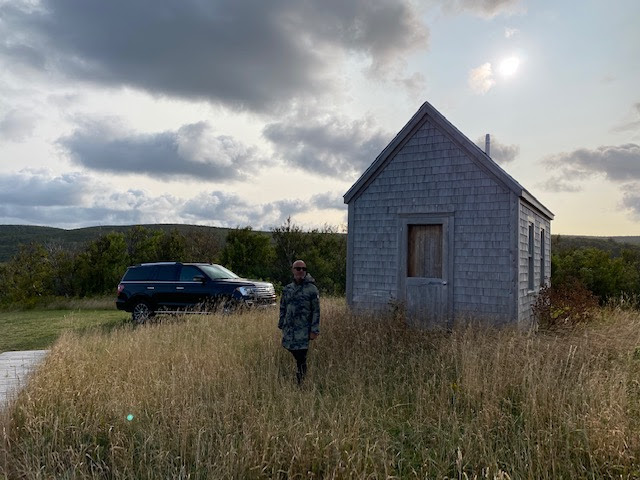 ...I'll reach out to someone I admire just to have a conversation that sets me aflight.
...I'll watch a film that reminds me that artistry is not for the faint of heart and all exceptionalists have it hard before they have it easy.
I do these things to restore the fire in my belly. To activate my creative energy. To fill the well of aliveness that causes me to work my trade.
Inspiration. So essential to sowing work that makes a mark.
The world itself is derived from the Latin root "inspirare" and actually means 'to be breathed into.'
...By the force that rules the world.
...By the intelligence that breeds vast fortune.
...By the deities of dramatic accomplishment.
My prayer at this moment? That you use your inspiration well. And then export it to a world in deep need of it.
To help you stay ultra-inspired during these interesting times I'm giving you full access to my #1 bestselling audiobook The Greatness Guide as well as my famous video training program The Everyday Hero Formula that has helped so many people just like you multiply their productivity and boost their success massively.
Get full access as my gift for following my work here.
Kindest wishes and remain of good courage,
Robin